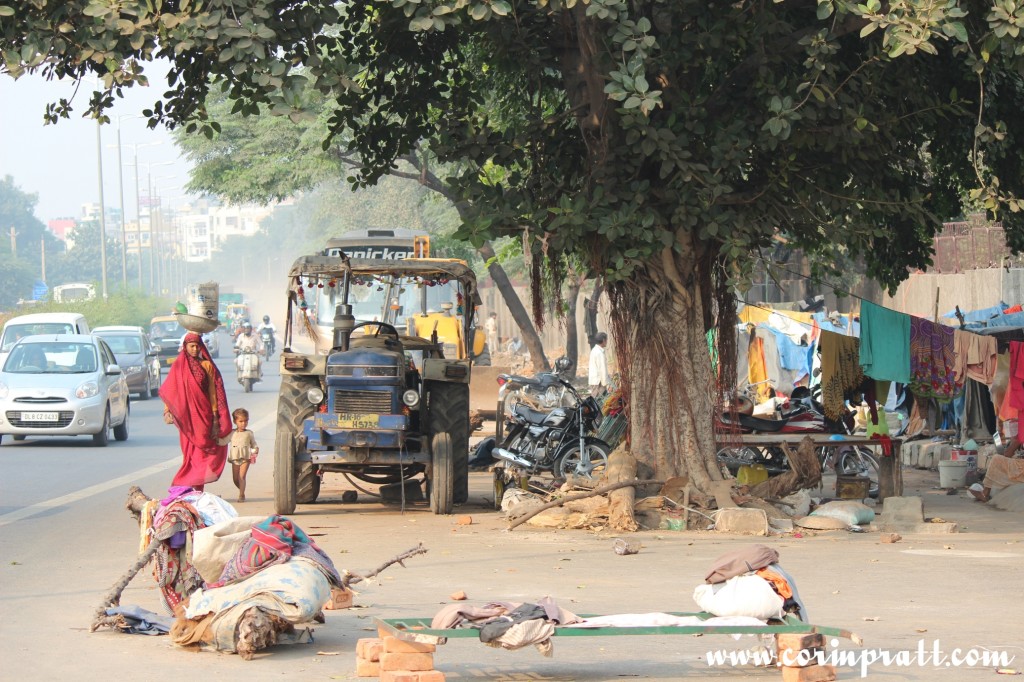 It's fair to say that Delhi is not always my favourite place to be; it is chaotic, noisy, crowded, dusty and hot. There are few cities I've visited that are as frantic and overbearing as Delhi, or where the juxtaposition of wealth and extreme poverty is so apparent. That said, there are few places as energetic or relentless, or with so much to see along any road you choose to walk down.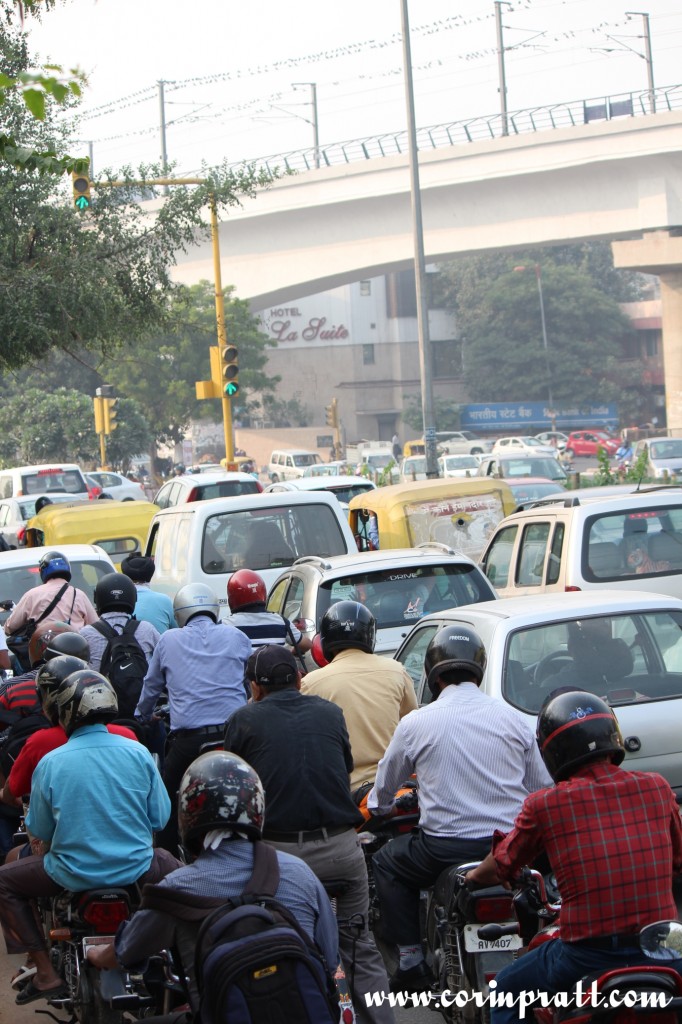 These pictures and the album below were taken over the course of an hour-long stroll from my hotel and back one afternoon. In this time the majority of my senses were assaulted, with constant car horns from the road, wafts of pungent foods and rotting heaps, a constant pebble-dashing of grit and dust from the construction work all around and vibrant flashes of colourful clothing and tents.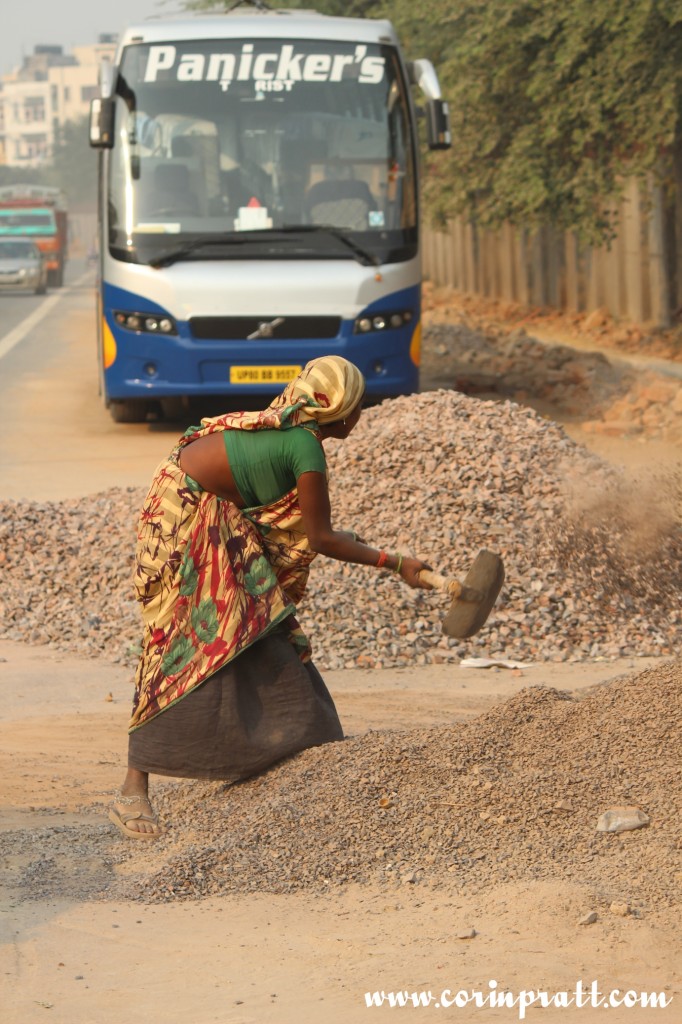 During my stroll I saw families living in huts and tents by the roadside, children begging at car windows and workers shoveling gravel and carrying stones. To my surprise, the friendliest people I met that day and quite probably in all of my visits to Delhi were those that had the least, the families on the roadside and the workers, dark-skinned from the sun and caked in dust stopping to say hello and share a smile. No doubt I looked amusing, glaringly white, wearing jeans and a shirt, trying to dodge traffic and sweating profusely, but the smiles were not at my expense, they were simply friendly and inquisitive.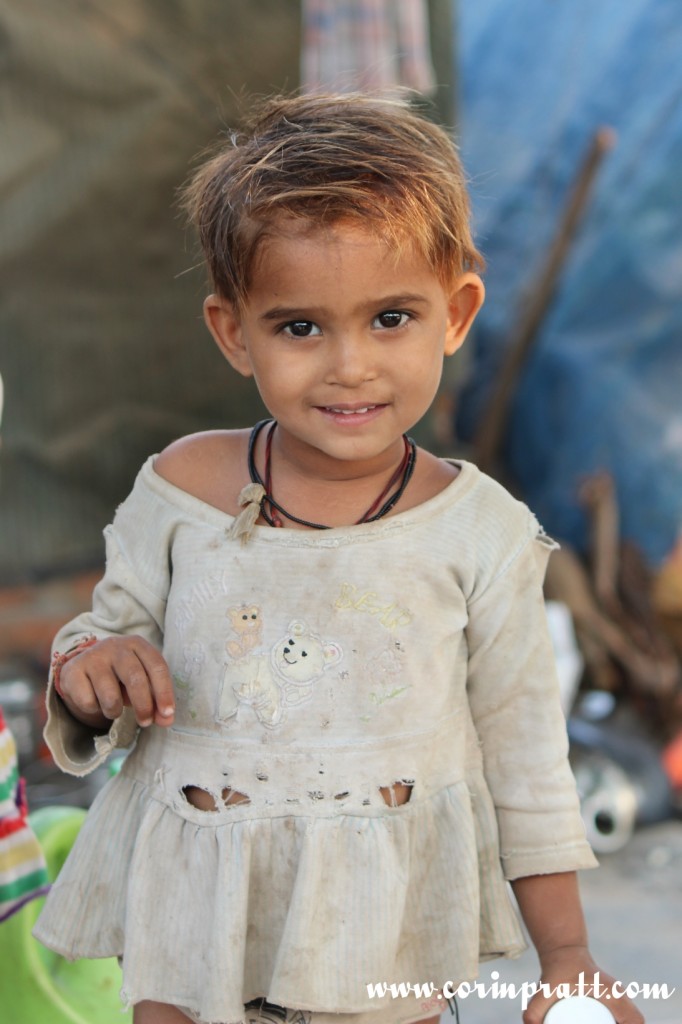 By the time I got back to the hotel I was shattered, sweaty, orange with dust and ready for air-con, mineral water and a shower. It's impossible not to think how those people that have no escape persist day and night, living and working on the road, surviving on the bare minimum. No showers, no air-con, no mineral water, no comfy bed, no transport, no money, no respite whatsoever. Yet they can still share a smile with a stranger and laugh with their children and make the most of everything they have. It made me feel spoiled and greedy for all the things I do have and the endless list of things that I want, and incredibly lucky to have always had bikes and gadgets and cars and holidays, never mind education, a house, food and water. More than anything, Delhi provides me with a dose of reality and some perspective. What in life is really important?