It is a cold and grey winter's eve in England as I write this, but what better time to recall a sunny day walking above the clouds along the Amalfi Coast…
The "Path of the Gods" is aptly named, with stunning views at every turn and cliff-clinging clouds pierced by sunlight adding the heavenly touch. Traditionally trekked west from Praiano or Agerola to Nocelle the path takes in the rugged Amalfi coastline and offers views as far as Capri island.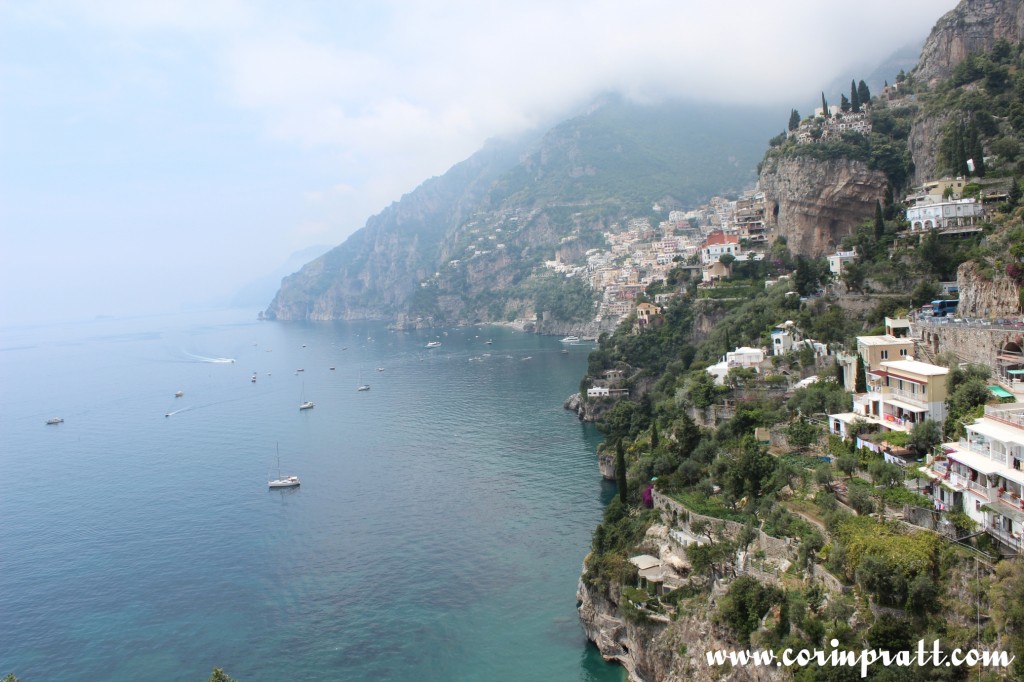 Not ones for tradition, we headed east from Positano along the road to Nocelle to begin the walk. If I could offer any advice about this walk it would be to keep it traditional and head west! We left the road below Nocelle and proceeded to climb an almost infinite number of steps to reach the path itself, stopping occasionally to prevent cardiac arrest.
After a lengthy period of recovery and mopping of sweat at the top of the steps we composed ourselves and began the walk east, meandering along the cliff side, through forested sections and taking in the awe-inspiring views that greeted us around each bend.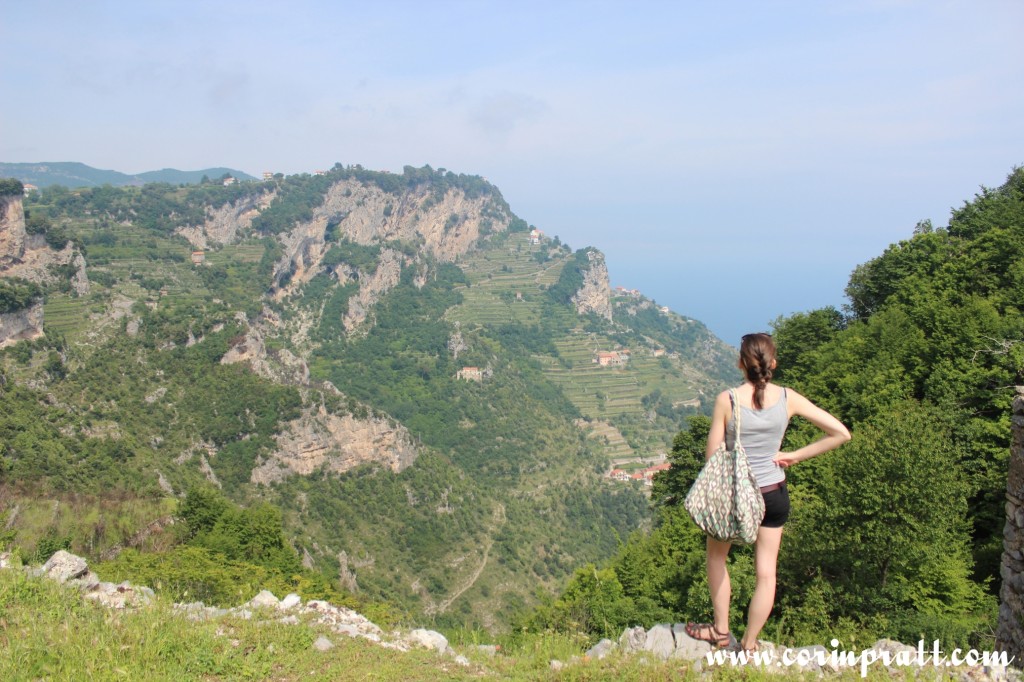 There are hundreds of beautiful flowers, trees and insects to admire along the route, and we added an hour or more to the walk studying and photographing them. We also met a very friendly farmer with a horse and talked to him about all sorts. His Italian was excellent, our English impeccable, and after a thoroughly enjoyable chat we continued our walk having understood very little, but having all laughed a lot with arms waved aplenty.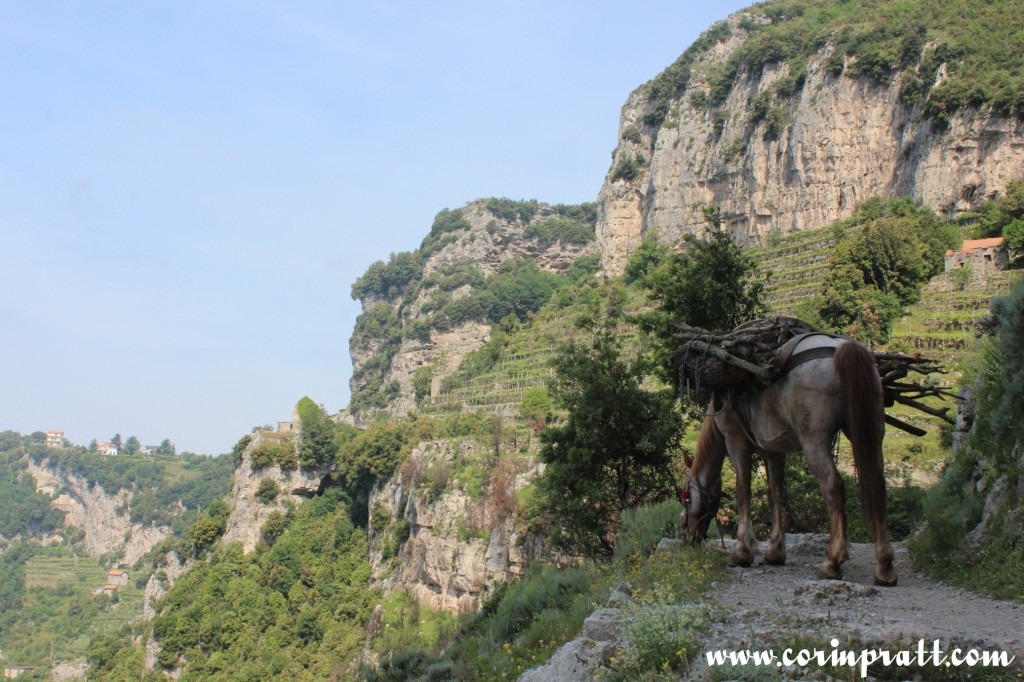 Further along the track we saw ramshackle farmhouses, ancient buildings set into cliff walls and sweeping panoramas taking in the coastal towns below what is a truly beautiful path to tread.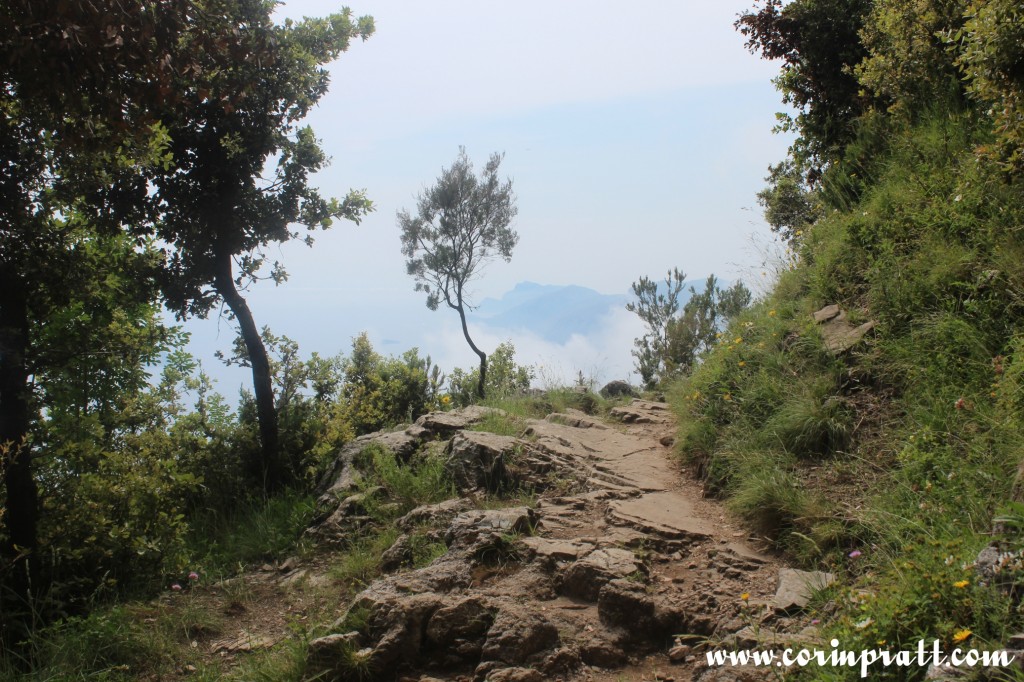 The vista and surroundings change continually along the route making for a fascinating trek. We even took a minute to chat to a noisy donkey enjoying the local foliage.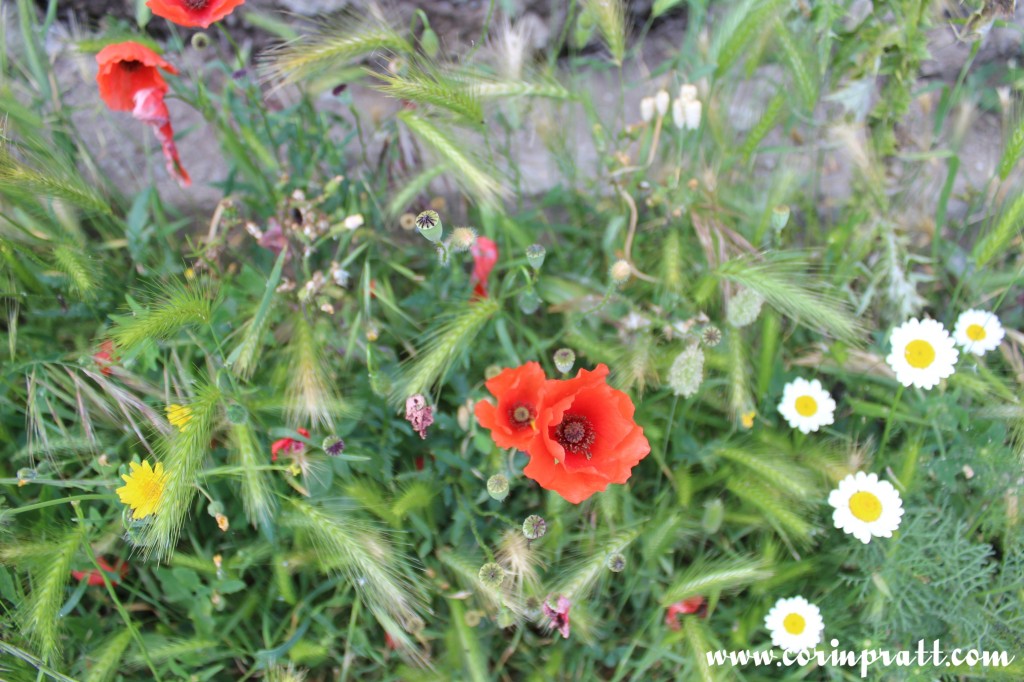 We finished the walk in Agerola, strolling sweaty but happy into the main square. After talking to the very friendly locals about bus times, local history and our idiocy in choosing to walk the route backwards, we visited a local shop and enjoyed a meal of fresh bread and fruit sitting at the bus stop and relaxing into the steady pace of life which is common to much of the Amalfi region. Eventually the bus arrived, though we were in no hurry, and took us back to the main coastal road where we caught another back to Positano in time for sunset.
Heavenly.